The art dealer Eberhard W. Kornfeld made auction history with his gallery in Bern. Now, a few months before his hundredth birthday, he has died.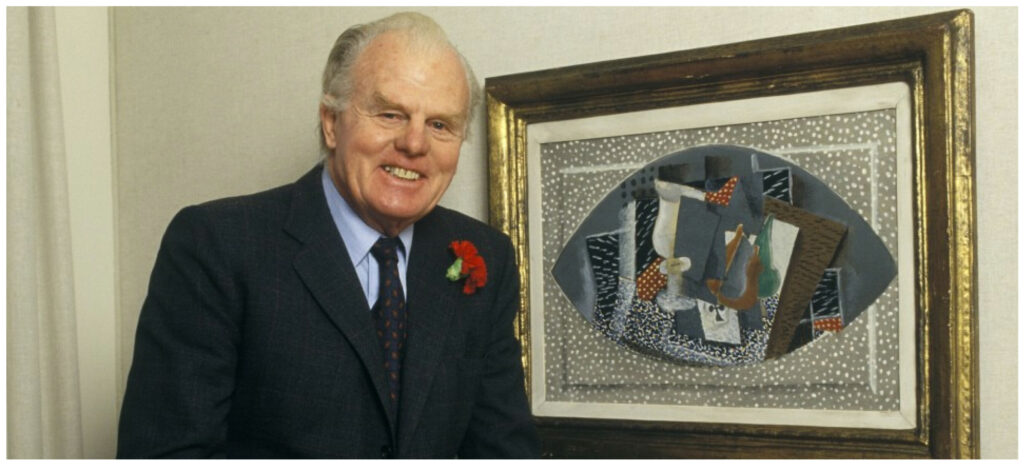 A few months before his hundredth birthday, art dealer Eberhard W. Kornfeld, a formative art mediator of the 20th and 21st centuries, died on April 13. Born in Basel, the son of an interior designer, Kornfeld completed a traineeship at the Bern art dealer Gutekunst and Klipstein in the 1940s. In 1951, afer Klipstein's death, he took over the management: it was the birth of the Kornfeld Gallery, which rose to become a leading house in the internatonal auction business. Kornfeld himself stood at the auction desk until 2017.
Friendly relationships that he cultivated with important artists such as Alberto Giacome􀆫, Marc Chagall, and Pablo Picasso were reflected in his collection. Ernst Ludwig Kirchner's work was particularly close to his heart: Kornfeld acquired two of the artist's former residences, wrote a standard work on him, and was instrumental in founding the Kirchner Museum in Davos – just as he played a role in the founding of Art Basel. The fact that Cornelius Gurlit sold works from him drew atention to the dealer afer the "Schwabing Art Find," which displeased him. However, it was probably also thanks to Kornfeld that Gurlit appointed the Kunstmuseum Bern as his heir. Kornfeld himself stated that he wanted something else for the majority of his collection: it should be put on the market instead of in museums, which he had already called "the charnel houses of art".
See the FAZ-Article (german) here: https://www.faz.net/aktuell/feuilleton/kunstmarkt/zum-tod-des-kunsthaendlers-eberhard-w-kornfeld-18821743.html